La Bufadora Inn is a family operated boutique hotel with unique rooms to choose from.Enjoy
the spectacular view from our cliffside location overlooking the blowhole, Asuncion Island and the open Pacific. You can fish off the rocks, swim at our private beach, snorkel & spearfish in front of the house, kayak, tour the island or just relax on your private patio.
Inkeeper Shari Bondywill show you around town, introduce you to the locals and share their paradise with you. Each room is uniquely charming with comfy beds & WIFI. The food is exceptional...fresh fruit, seafood and Mexican cuisine with lots to do and see to keep you busy.
Sport fishing, diving, Island tours & Spanish immersion available at the Inn!
The ROCK ROOMS are cozy and quiet with a nice rock patio with a spectacular ocean and island view. One room has a queen bed and ensuite full bath and the other room has a matrimonial bed.These units can be rented with or without breakfast.
Daily Rate: large room $60 a couple
Weekly Rate: $300
Small room $30 a night BOTH ROOMS $75/night
(Full meal services available)
The "Dolphin Room" overlooks the blowhole with a spectacular ocean view from the large windows
Star gazinga t night lying in the bed is wonderful!
The sunset from this room is incredible.
It has a queen size bed, fridge, coffee maker,
toaster oven, private bath and WIFI...
$65 a night $350 a week
The ABALONE SUITE on the second floor boasts spectacular ocean views, glowing sunsets and overlooks the blowhole. It has a full kitchen, queen size bed & divan in the separate bedroom and a sofa bed in the living room.
$75 a night, $450 a week
the WHALE ROOM has 3 beds and a utility kitchen & ocean view

$75 a night, $450 a week
SEAHORSE SUITE
Our newest suite has a full kitchen, living room, dining table, 2 queen beds, 2 couches & a private patio with BBQ etc....great for families $75 night/$450 week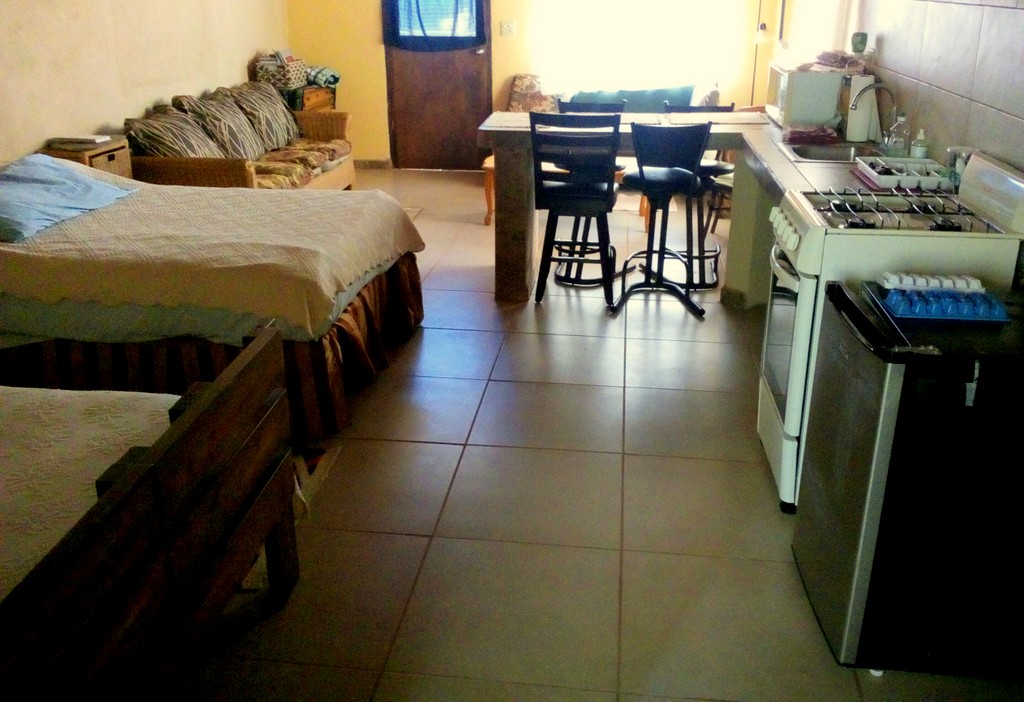 Our Inn is a great place for families...the kids love it!
For those of you who like a taste of the culture in a spectacular oceanfront setting, this is the place to come.