DECEMBER IS THE BEST FISHING MONTH OF THE YEAR!!
This December was our best fishing ever with lots of dorado still around till near the end of the
year and the yellowtail just got bigger and bigger. We had a very busy holiday season and all our anglers were very happy with the quantity and quality of nice fish. Here are some of the highlights. The biggest fish of the year was caught on Dec.30 weighing in at 48.7 lbs and most o fthe fish brought in that last week were over 40 lbs...half of them over 45 lbs. which thrilled all our clients. The calico bite was also epic and they also brought in nice bonita, skipjack, baracuda, whitefish and sheepshead.
NOVEMBER FISHING GREAT AS USUAL...LOTS OF YELLOWTAIL & DORADO
You have to fight off the dorado these days to get at the nice yellowtail underneath them! Fishing has been spectacular throughout November with the fish getting bigger every week. Easy limits of yellowtail, big calico, dorado and even some barracuda, wahoo, grouper and bonita.
FLY IN FISHING GROUPS LOVED ASUNCION!!! BEEN A GREAT OCTOBER!

We had 2 fly in fishing groups this month who said it was their best fishing experience
EVER! Some of them are coming back with their families in a few weeks. Our air strip is excellent and the military checks on the planes at night. We can arrange a fly-in fishing charter for you leaving from San Diego.
The yellowtail bite just keeps getting better with bigger fish every week...they are up to about 30 lbs. now. One charter produced 10 different species of fish...yellowtail, dorado, wahoo, bonita, skipjack, calico bass, sand bass, grouper, white fish & halibut.
Mike & Ron have been fishing with us for the last 5 years and Ron caught his personal best yellowtail of 30 lbs this trip while Mike caught his first Wahoo ever!
The shore fishing has been on fire too...these guys caught 6 species in one session.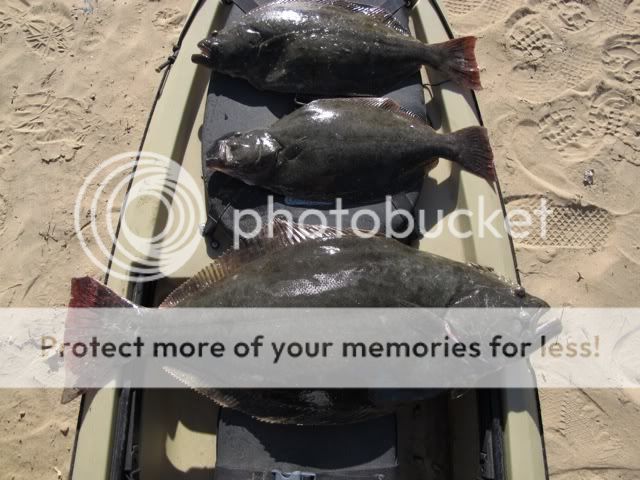 the kayak fishers have also been real happy with their catches of calico, yellowtail and halibut too. The weather has been spectacular...calm seas, not much wind and air temps in the 80's, water temps in the upper 70's...couldnt be nicer!

OCTOBER.... FISHING STARTS GETTING BETTER
Fishing this month has been a real mixed bag with most anglers getting limits of medium size yellowtail and nice big calico as well as bonita, whitefish and some
dorado.
Spear fishermen have seen large schools of yellowtail and even were surprised by some Orcas!
Shore fishing has been smokin hot with fish every cast at sunset of yellowfin croaker, corvina, perch, halibut and yellowtail depending on the beach. Here is my grandson learning to fish with his mom.
SEPTEMBER IS YELLOWTAIL MONTH
The area is thick with yellowtail this month and some are even being caught off the beach now! The shore fishing has been incredible and clients of ours caught 8 different species in a couple hours at Los Choros beach, leopard shard, yellowfin & spotted croaker, corvina, corbina, halibut, and a couple different species of perch...they cancelled a panga fishing trip because their coolers were so full of shore fish!
Panga fishing has been very productive with limits of 15-25 lb yellowtail, big calico bass, bonita and dorado with hopes of the tuna appearing any day now!
AUGUST FISHING IS TERRIFIC...YELLOWTAIL, CALICO & DORADO!
The water warmed up this month to at least 75 degrees and fishing is improving every
day. Capt. Juan has been getting nice size yellowtail in the 25-30 lb range, big calicos and lots of dorado too. Our daughter Sirena caught her first dorado and is stoked to try tuna next! They caught and released dorado all day long just 6 miles off of Asuncion...she said her arms felt like silly putty after reeling in the big one. And halibut are still being caught off the beach too...air temps are in the 80's & no wind...perfect fishing weather
YELLOWTAIL SEASON STARTS A MONTH EARLY!!!
Anglers in Asuncion were surprised to begin catching yellowtail in July. Fish in the 15-30 lb range have been caught consistantly throughout the rest of July. The ocean temps are starting to warm up and it looks like it's going to be a very very good fishing season.
Some nice size calicos have also been caught as well as white fish,
sheephead and grouper.
Halibut are still being caught on the beach in town as well.
FISHING PICKING UP THESE DAYS...HALIBUT SEASON AGAIN!
Spring is when the halibut arrive to our beaches delighting the shore fishermen. Local Stan Stutzka caught this nice one at the end of June from the beach next to the little pier.
The calico fishing has been fantastic this June as well with trophy size fish being caught regularly...here is a nice sand bass Capt. Juan caught.
The big news flash is that we started catching yellowtail a month and a half earlier than usual which has us all pretty excited for a big season this year! Juan caught a 25 lb YT and it isnt even July yet!!! woooo hooooo....pray for tuna!
JANUARY STARTS OFF WITH A BANG.....BIG BIG YELLOWTAIL!!!
The weather has been spectacular...summer air temps, calm winds and seas
and lots and lots of big fish close to town to make all our friends and clients very happy this new year! Fish are boiling on the surface, most of which are 30-40 lbs and real fighters. We look forward to more big fish throughout january and february!
DECEMBER FISHING...... OUTSTANDING YELLOWTAIL BITE!!!
December is the month for catching big yellowtail! Lots of anglers have been landing fish in the 30-40 lb range both trolling and jigging. The calico bite is still strong and corvina and yellowfin croaker are being caught from shore. The weather is pretty good, when those darn cold fronts don't move in! Here are some photos of some of this month's fish.
NOVEMBER BEST MONTH OF ALL FOR FISHING IN ASUNCION
The yellowtail are abundant and they just keep getting bigger every day. The weather has been
excellent with air temps in the high 70's and low 80's and not much wind or swell and schools of big yellowtail in the 20-40 lb range are close to the village. Anglers have been getting easy limits and enjoy fishing so close to home.
SEPTEMBER IN FULL SWING FINALLY!!!!
The ocean temps remain in the mid and high 70's and the schools of yellowtail are present in many areas in the 15-25 lb range. I heard about a school of bigger fish in the 50 lb range further out. Capt. Juan did see a nice big bull dorado swimming around the boat which is a good sign the tuna will be here soon. Anglers are limiting out easily on nice yellowtail and big calico and bonita. Air temps are in the high 80's this week of mid september.
Shore fishers are hauling in halibut one after the other too on the town beaches. Here are some photos of this weeks fish.
tony was stoked with this white seabass caught by san roque from his kayak! He's been catching lots of yellowtail and calico and has never seen fishing like this.
The yellowtail and calico bite is wide open with fish everywhere around the area. Anglers have
limited out easily and released lots of fish. Yellowtail are in the 15-25 pound range and water temps are now over 77 degrees so we're watching for the first tuna to arrive.
The water temps have warmed up quickly to 75 degrees and rising so fishing has gone off here
this week with yellowtail and bonita everywhere, big calico have also been caught on the troll as well as barracuda which indicates that tuna, dorado & wahoo are soon to appear. It looks like a great season coming on earlier than usual!
Kayak fishers report fantastic fishing as well and there are still lots of nice halibut on the beaches as well as pacific croaker.
PLEASE HELP IMPROVE THE FISHERY PRACTISES IN MEXICO!!!!

I know that everyone complains about how the fishing is not as good as it used to be but now you have a chance to have your voice heard about this very important issue. There have been meetings this summer that are geared toward opening up the Dorado fishery to commercial fishing which would spell the death of sport fishing for Dorado as we know it. Please take the time to respond to this survey and get your information heard.

THE FUTURE STARTS HERE WITH YOUR HELPIt only takes eight minutes to assistance in our efforts to better understand and preserve Mexico's sportfishing heritage by participating in this survey. It is part of a larger environmental research project being conducted by the Marine Science Center at the National Polytechnic Institute (Fisheries Department at CICIMAR) regarding the use, management and conservation of Mexico's natural resources. This survey is funded through the Ministry of Environment and Natural Resources (SEMARNAT) and the National Council for Science and Technology (CONACYT) of Mexico for environmental research.

A host of sportfishing and tourist organizations as well as other entities concerned about the future of sportfishing in Mexico support the efforts of this survey including a majority of the sportfishing fleets on both the mainland and throughout Baja, major tournaments, many of the resorts and the Mexican Sportfishing Association. The scientific data collected from this survey will help to generate the necessary information needed to address "best use" practices, management, and conservation of Mexico's natural resources.



Follow the link to the survey here: http://economicstudysurvey.questionpro.com/

Thank you for your time and interest in this matter. If you have any questions about the survey you may go online to the forum and thread and your questions will be answered there. Baja Fisherman.com under the "General Information forum," or go directly to it here.

http://www.bajafisherman.com/forum/showthread.php?309-The-future-starts-here-with-your-help!



SUMMER FINALL HERE

The kids are out of school and the weather is perfect with air temps are in the low 80's. Everyone is tending their gardens, painting and fixing up their houses. The halibut have moved in and the beaches and pier are loaded with fishers.

The Flying Doctors from the Bay area were here last week doing free dental and eyeglass clinics that were a great success. The ladies from DIF, a community organization provided the food for them and also volunteered at the clinics. They are raising money for a senior's center and the doctors made a donation to the cause and agreed to partner in the project where they would also have a room for their clinics.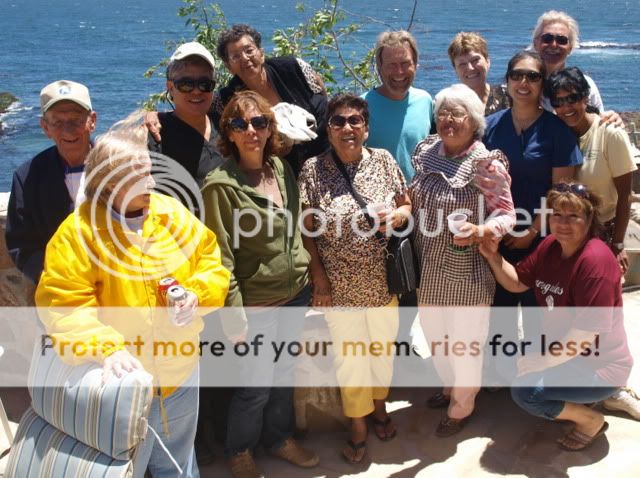 LOOKING FORWARD TO A GREAT SEASON THIS SUMMER
Spring is our slow season on the mid pacific coast with cold water and lots of wind. The abalone & caracol fishery is going very well for the cooperativa. Indications are that we will have an early yellowtail season this year and hopefully the water will warm up for a great tuna season. Halibut are starting to move in for shore fishing and the kayak fishers report that the calico fishing has greatly improved the last few weeks.
2011 starts off with GREAT YELLOWTAIL FISHING!!!!
Capt. Juan Arce started off the New Year successfully with clients catching 30-40 lb. yellowtails on the troll very close to Asuncion. The weather was super and fishing...even better!
Here are some happy clients with their prizes!
Shore fishing has been hot as well with lots of yellowfin croaker, halibut and nice big corvina being caught on the beaches in front of Campo Sirena, Los Chorros & San Roque.