Fall means great fishing but also fun pitaya hunting in the desert!
There is something for everyone in Bahia Asuncion from surfing, kiteboarding, kayaking, biking, hiking, off roading, horseback riding, fossil hunting, fishing, sailing, nature tours of the Island or just relaxing on a beach.
Hay algo para todos los gustos en Bahia Asuncion, desde surf, kayak, caminatas, ciclismo, montar a caballo, busqueda de fosiles, pesca deportiva, tours a las islas o relajarte en la playa.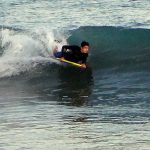 You will surely make friends fast here and find yourself invited to the many social functions, like dances, weddings, feasts, the horse races are very exciting. There are sports events, particularly baseball draws a big crowd of animated fans dancing and singing in support of their team.
Bahia Asuncion has their Traditional Fiestas in mid August which include 5 days of fun events, beach volleyball, live music and dancing, food stands, rodeo, horse races and a fair with a midway.

Seguramente conoceras nuevos amigos aqui y seras invitado a varios eventos sociales como bailes, bodas, comidas familiars, carreras de caballo, etc. Hay eventos deportivos, particularmente la liga de beisbol de la pacifico norte llama a una gran cantidad de fans, quienes hacen de cada juego una fiesta al bailar y cantar porras para apoyar a su equipo.
Bahia Asuncion tiene sus fiestas patronales a mediados de Agosto, las cuales constan de 5 dias de eventos divertidos como volleybol player, musica en vivo, bailes, puestos de comida, jaripeos, carreras de caballos y una feria con juegos mecanicos.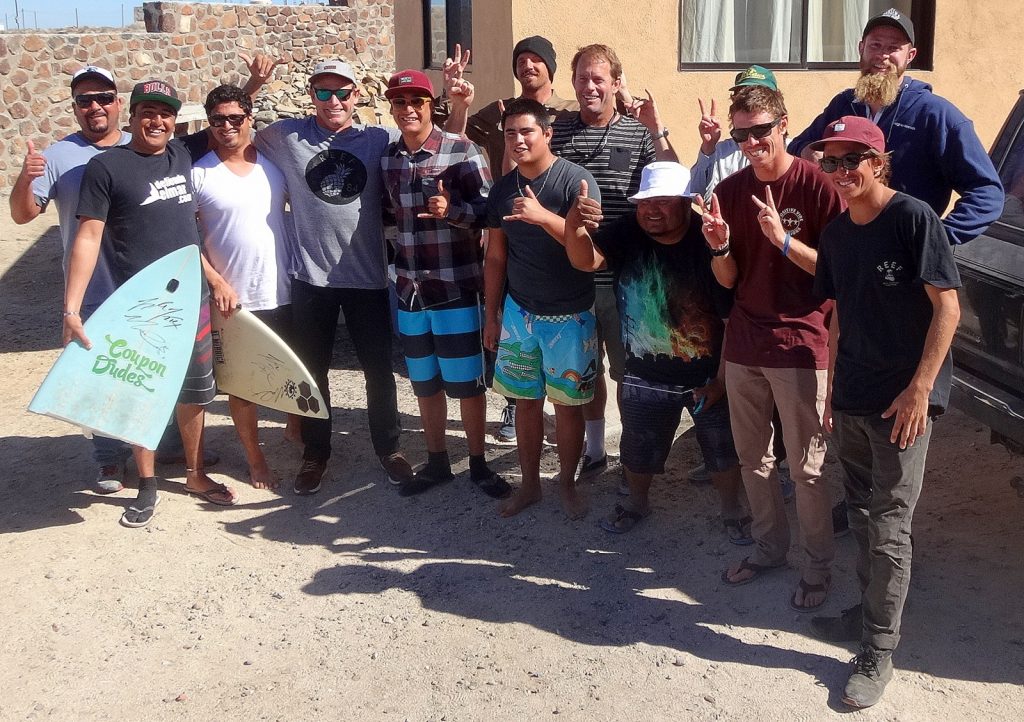 There is even a "bufadora" or blow hole which is a popular spot for bathing in the natural pools at high tide, showering in the spray of the water spout and poking around in the tide pools. The Bufadora Inn is ideally located right at the blowhole out on the rocks.
Hasta tenemos una bufadora, el cual es un lugar popular para los locales, donde vienen a nadar cuando sube la marea y a convivir con sus familias. La Bufadora Inn esta ubicada idealmente justo arriba de la bufadora.
SPORT FISHING CHARTERS
Bahia Asuncion offers a wide variety of sport fishing from beach casting for halibut, corvina, croaker and even yellowtail in the fall or cast off the rocks for cabrilla (calico bass) or spear fishing grouper.  You dont have to go far for prize yellowtail, dorado, wahoo and nice yellowfin tuna which are often found withing a mile of shore. Our guides have fished these waters all their lives and enjoy sharing their knowledge and helping you land lots of fish, clean, cook, smoke or freeze them. Vacation packages available. 
Our yellow tail season runs from August through to February, Pelagic fishing for wahoo & bill-fish is best in Nov-Dec and bottom fishing is good year round. Book early as we are very busy in the fall!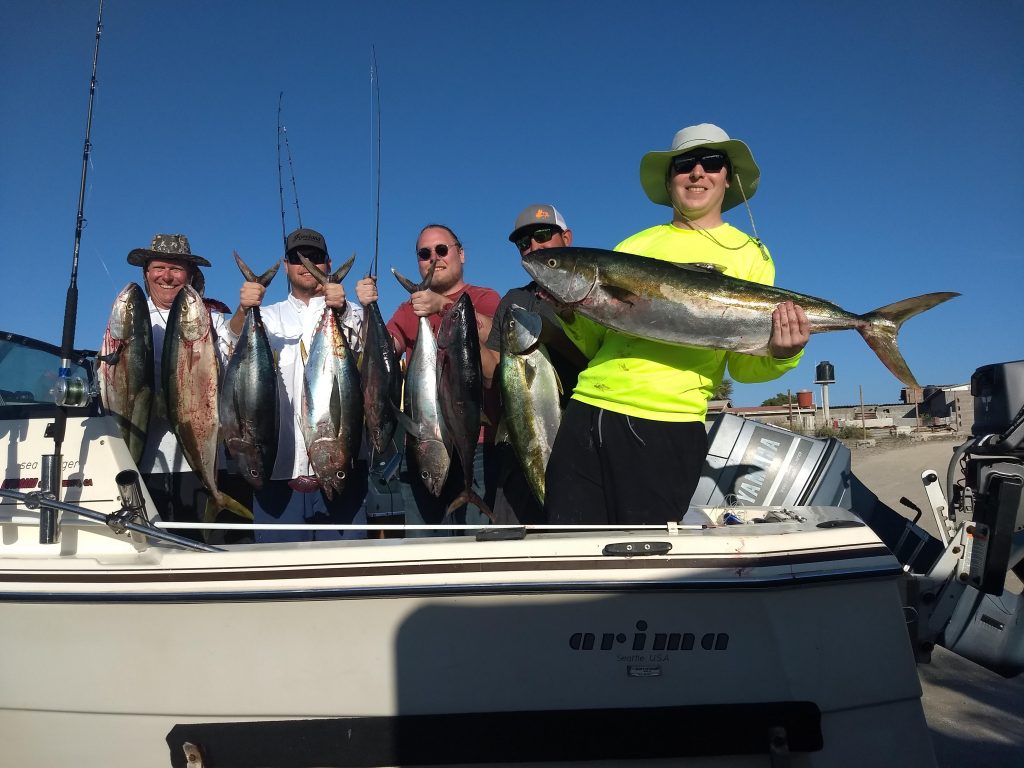 Bahia Asuncion ofrece una variedad de pesca deportiva, ya sea desde la playa pescando lenguado, curvina y aveces hasta jurel; desde las piedras puedes sacar cabrilla, y con harpon garropa. No hay que salir muy lejos para sacar jurel, dorado e incluso atun de aleta amarilla, los cuales se encuentran seguido a pocas millas de la orilla. Nuestros guias han sido Pescadores aqui durante mucho tiempo y disfrutan compartir su conocimiento para ayudarte a sacar todo el pescado que quieras, asi como ayudarte a filetear, cocinar, ahumar o congelarlo. Tenemos disponibles paquetes vacacionales. Nuestra temporada de jurel va desde Agosto a Febrero, pesca de dorado y otros peces pelagicos es mejor en Noviembre y Diciembre y la pesca de fondo es Buena cuando sea!
Haz tu reservacion con tiempo, ya que hay alta demanda durante el otoño!
You can take a panga or kayak to the Islands to see the spectacular sea lion colonies (over 6,ooo of 'em), nesting sea birds, seals, dolphins and gray whales from January to May.
Puedes llegar ya sea en panga o kayak a la isla para observar las colonias de lobo marino de mas de 6000 ejemplares, anidamiento de aves, focas, delfines y ballena gris de Enero a Mayo.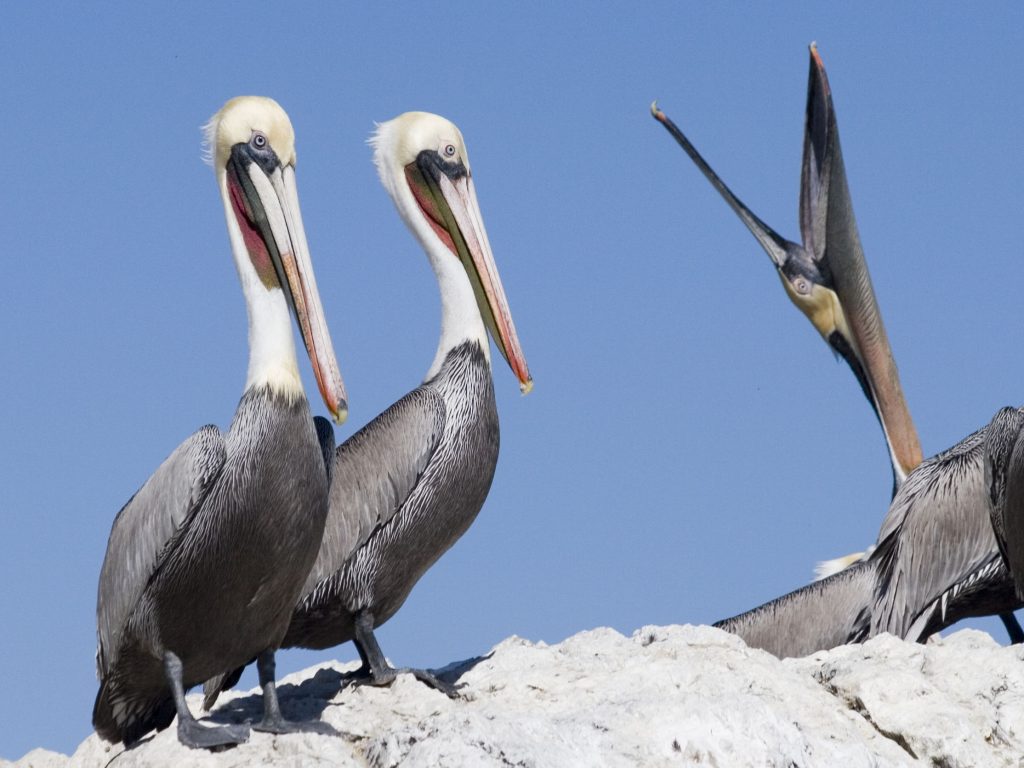 WATER SPORTS
Swim, boogie board, body surf or surf in any swell direction year round.
Natacion, boogie board y surf con olas de cualquier direccion durante cualquier temporada.
There are beaches of every description in every direction!
Hay playas de cualquier descripcion en todas las direcciones!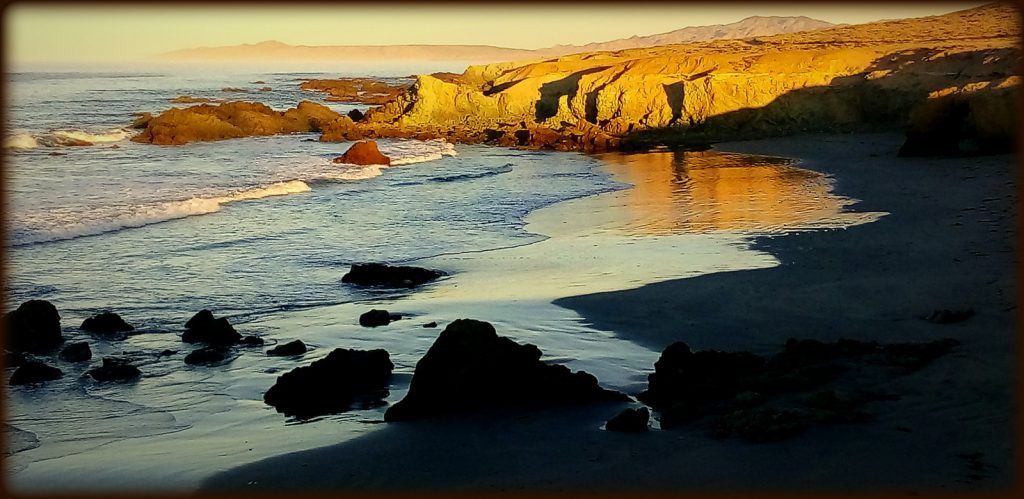 Get up into the hills & valleys on horseback, mountain bike, hiking or off roading. We have a world class mountain bike single track and countless arroyos to explore.
Explora las Colinas y valles a caballo, bicicleta de montaña u off roading. Tenemos un camino de ciclismo de montaña de clase mundial.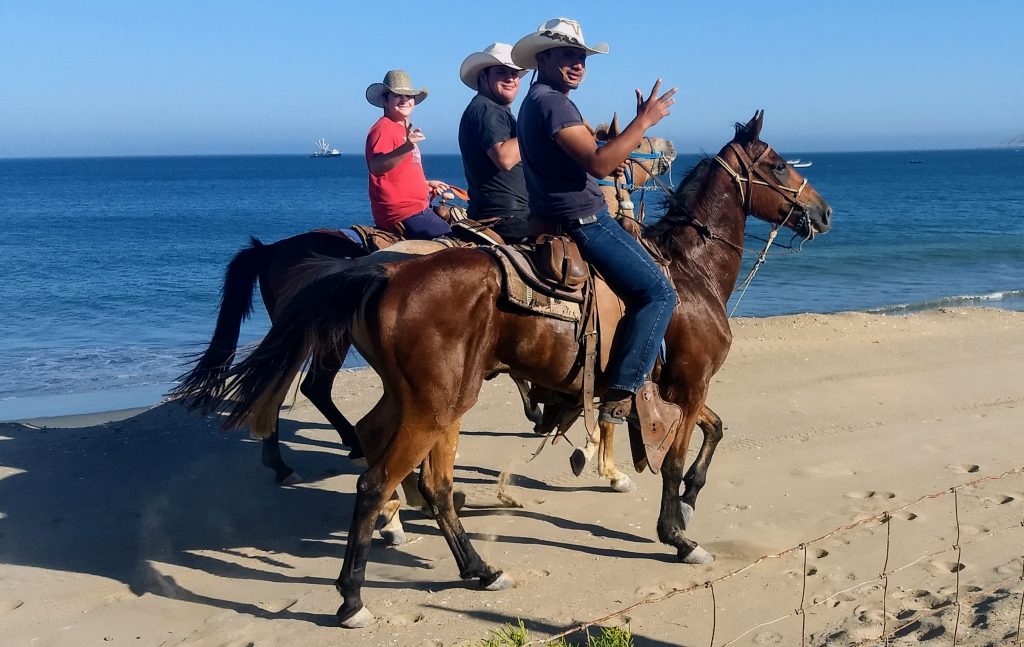 Natural wonders to photograph
Beaches, arches, cliffs, big waves, birds, blowholes and boats make great subjects….amazing sunrises & sunsets!
MARAVILLAS NATURALES PARA FOTOGRAFIAR




Playas, arcos, acantilados, olas, aves, bufadoras y barcos son excelentes enfoques para la fotografia, asi como los amaneceres y atardeceres hermosos.
The locals love sharing their secret spots with visitors and they participate in Cultural Immersion Programs that are fun for everyone!

Los habitantes comparten con gusto sus lugares secretos y participant en muchos programas de inmersion cultural que son divertidos para todos!