There is something for everyone in Bahia Asuncion from surfing, kayaking, biking, hiking, off roading, horseback riding, fossil hunting, fishing, nature tours of the Island or just relaxing on a beach.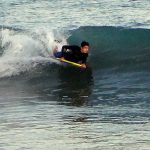 You will surely make friends fast here and find yourself invited to the many social functions, like dances, weddings, feasts, the horse races are very exciting. There are sports events, particularly baseball draws a big crowd of animated fans dancing and singing in support of their team.
Bahia Asuncion has their Traditional Fiestas in mid August which include 5 days of fun events, beach volleyball, live music and dancing, food stands, rodeo, horse races and a fair with a midway.
There is even a "bufadora" or blow hole which is a popular spot for bathing in the natural pools at high tide, showering in the spray of the water spout and poking around in the tide pools. The Bufadora Inn is ideally located right at the blowhole out on the rocks.
SPORT FISHING CHARTERS
Bahia Asuncion offers a wide variety of sport fishing from beach casting for halibut, corvina, croaker and even yellowtail in the fall or cast off the rocks for cabrilla (calico bass) or spear fishing grouper. You dont have to go far for prize yellowtail, dorado, wahoo and nice yellowfin tuna which are often found withing a mile of shore. Our guides have fished these waters all their lives and enjoy sharing their knowledge and helping you land lots of fish, clean, cook, smoke or freeze them. Vacation packages available.
Our yellow tail season runs from August through to February, Pelagic fishing for wahoo & bill-fish is best in Nov-Dec and bottom fishing is good year round. Book early as we are very busy in the fall!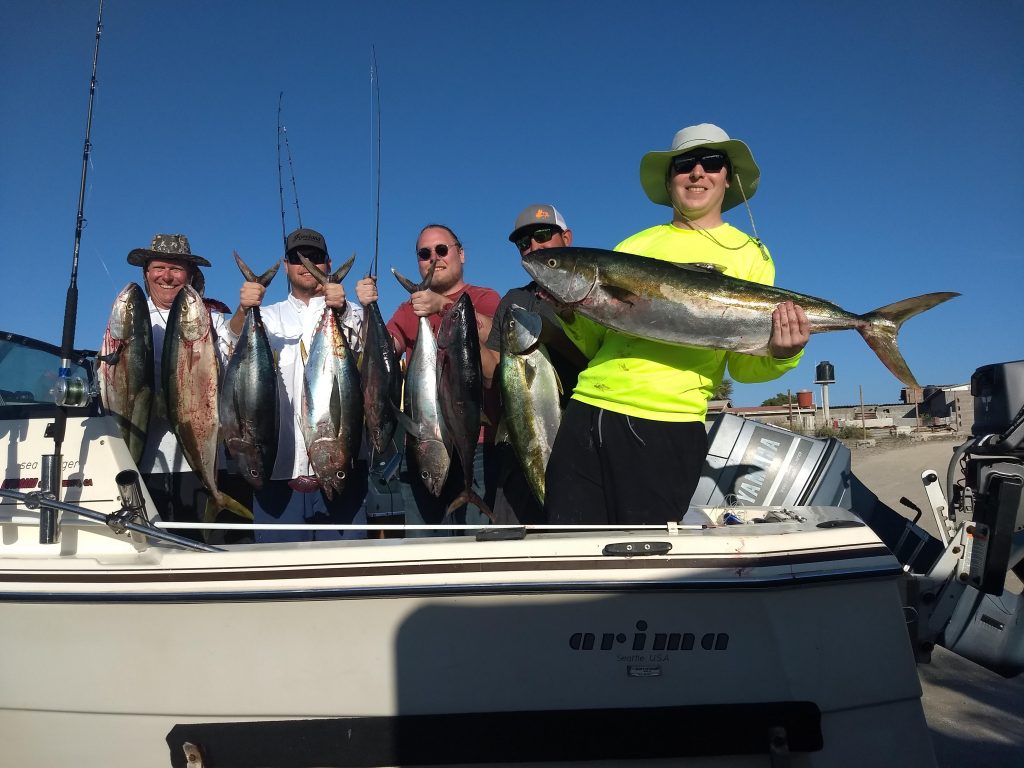 You can take a panga or kayak to the Islands to see the spectacular sea lion colonies (over 6,ooo of 'em), nesting sea birds, seals, dolphins and gray whales from January to May.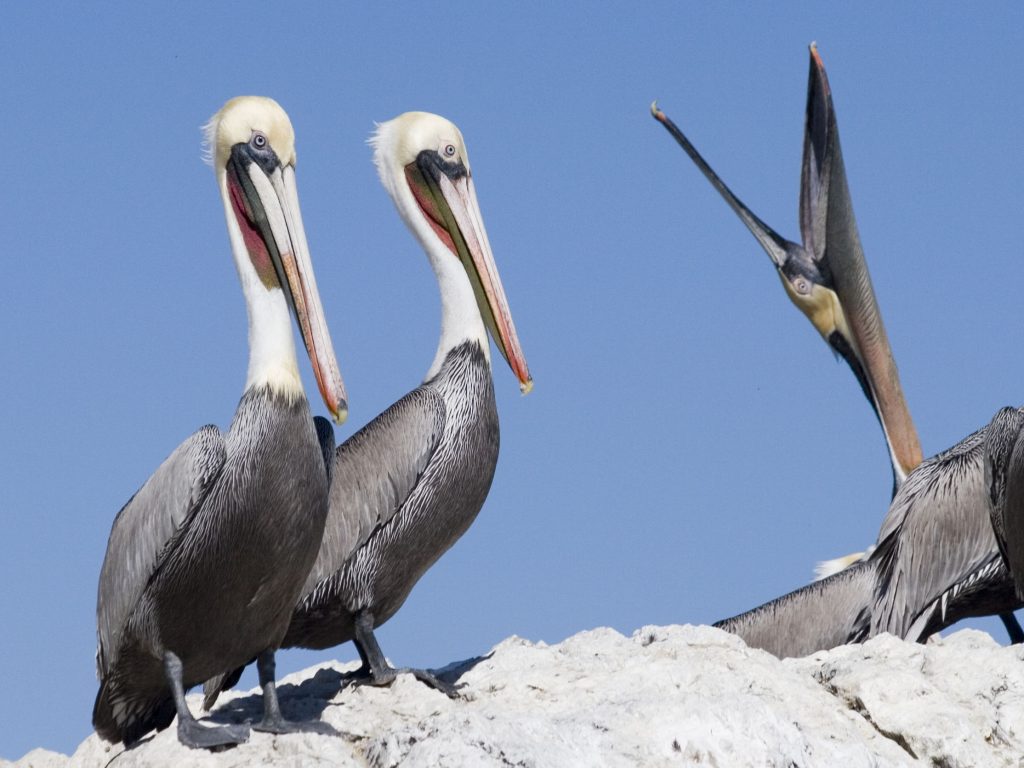 WATER SPORTS
Swim, boogie board, body surf or surf in any swell direction year round.
There are beaches of every description in every direction!
Get up into the hills & valleys on horseback, mountain bike, hiking or off roading. We have a world class mountain bike single track and countless arroyos to explore.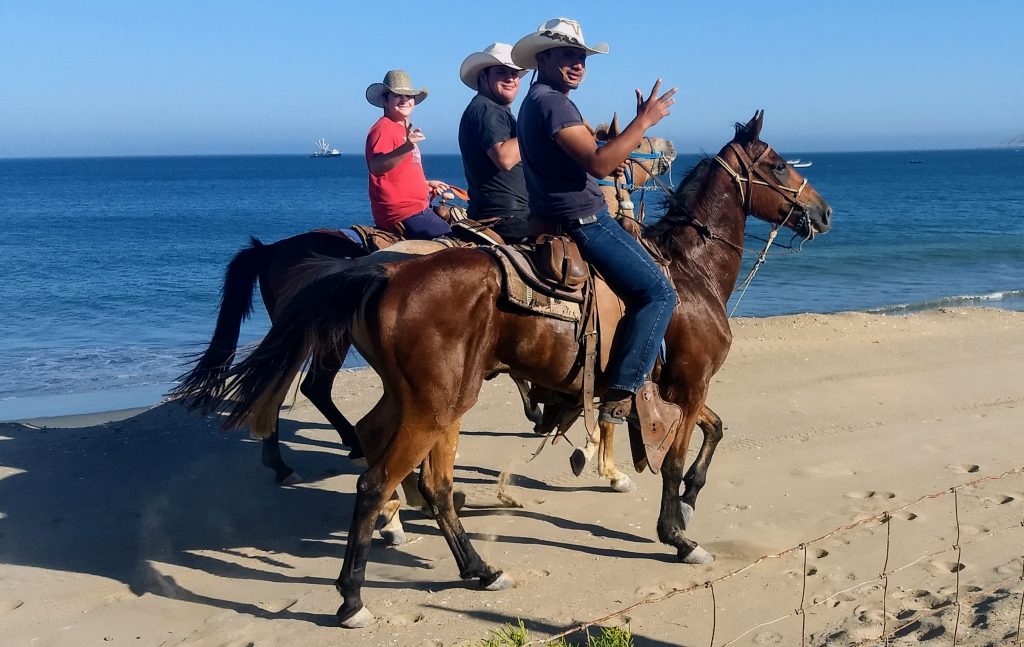 Natural wonders to photograph
Beaches, arches, cliffs, big waves, birds, blowholes and boats make great subjects….amazing sunrises & sunsets!
The locals love sharing their secret spots with visitors and they participate in Cultural Immersion Programs that are fun for everyone!