OCTOBER YELLOW TAIL BONANZA
Anglers are stoked at the mixed bags they are getting this week with wide open yellowtail bite of all sizes, calico bass, bonita & grouper. We are so happy to have our loyal clients returning again now! Much appreciated.
Last 2 weeks of September….excellent yellowtail bite close to town for easy limits on most days of fish between 15-35lbs and lots of calico…now all we need are some fishers!! They also saw marlin, wahoo and some small dorado. My daughter was so stoked to get out there and bend a rod! Our season is just cranking up now…October should be fantastic!
Sept.1-7 WIDE OPEN YELLOWTAIL BITE
This was a perfect week for fishing with not much swell and calm in the mornings for easy limits of yellowtail, calico bass & bonita. There are some dorado and yellowfin tuna showing up as well. Here are some highlights of the week from our panga.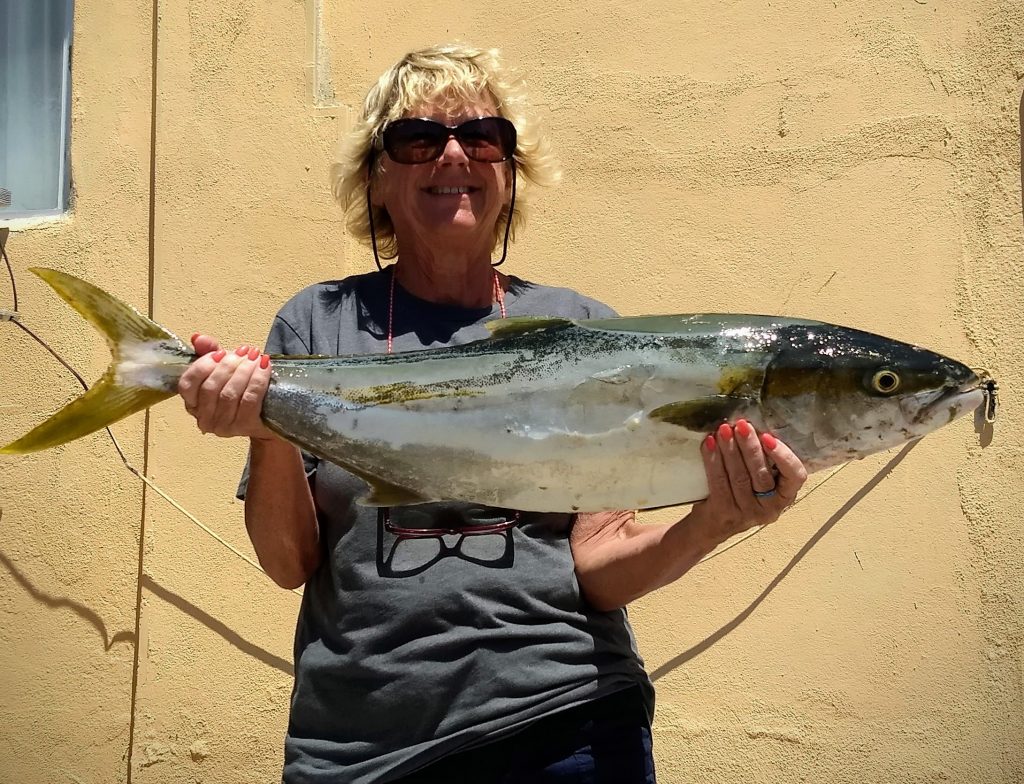 August 30/2020
Finally the ocean temps have warmed up to over 70 and the fish have moved in. Anglers are spearing & catching dorado, yellowfin tuna, nice size yellowtail, calico bass, bonita and grouper from pangas. Captain Juan Arce Marron got everybody on fish this week in great weather!
Shore fishing is hot for halibut and yellowfin croaker and corbina.